Training
Personal data and data security trainings
We provide legal trainings in the field of personal data protection (GDPR), including training of Personal Data Inspectors (IOD) as well as employees of public institutions and companies from the private sector in the scope of implemented internal solutions.
We conduct workshops on how to protect data in companies, in particular in HR departments (e.g. how to process the data of employees and candidates), as well as compliance and marketing departments.
We train entities providing health service-related services, i.e. keeping medical records in accordance with the rules of the GDPR and proper processing of sensitive data.
The company has carried out, among others, the following trainings on the protection of personal data:
Privacy by design & privacy by default – designing new internet services in the era of GDPR
Technical and organizational measures of securing personal data
Legal aspects of personal data protection after the introduction of GDPR
Implementing system protection of personal data in enterprises
Personal data (GDPR) in cultural institutions
Training for Data Protection Inspectors (IOD)
Processing sensitive personal data in health service
---
Our Trainers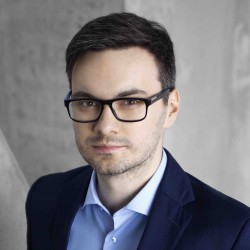 Advocate, partner
Specializations
All specializations
Personal Data
IT contracts and implementation, audits of enterprises and public institutions in terms of personal data protection, legal assistance in the processing of personal data, GDPR audits.
Read More
Labour Law
Comprehensive consultancy and service in the field of labour law. Legal support for HR departments of companies and management.
Read More